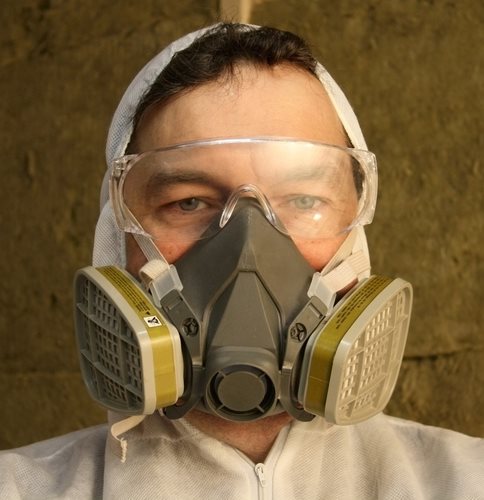 When deal with Connecticut asbestos abatement procedures it is important to follow all of them thoroughly to avoid causing harm to yourself or your family. Those that violate Connecticut asbestos abatement procedures also place themselves in danger of financial penalties too, from improper abatement and disposal. Having a certified and licensed asbestos removal professional is not only mandatory for most renovation and demolition projects, it is also recommended for private residences built before 1980.
How are asbestos abatement professionals certified in Connecticut?
To remove asbestos in Connecticut, the worker must receive a course on Connecticut asbestos abatement procedures. This will consist of a lengthy course on safety regulations, the dangers of asbestos, and the best ways to remove asbestos from structures. Afterward there will be a test that will need passing grades of 70% in order to be certified by the Connecticut Department of Public Health.
How are friable materials removed, under Connecticut asbestos abatement procedures?
The asbestos abatement worker must ensure that the material to be removed is adequately wetted. Wetting the asbestos prevents it from releasing more fibers, which is essential to ensuring the safety of those that are removing the asbestos and also to ensure that particles will not linger in the air after the asbestos is removed.
Alternatively, the asbestos abatement worker may apply a sealant or other protection, through a process called encapsulation. This will prevent the friable surface from breaking apart further and spreading asbestos fibers. This seal, according to Connecticut asbestos abatement procedures, but be impermeable, and airtight to prevent the possibility of further contamination. In addition, the encapsulating substance must not be applied using air-based spray and should contain no asbestos of its own. This is of course, not an option for buildings to be demolished.
Notification requirements
The Connecticut DPH will be notified any time there is the abatement of asbestos containing materials above a certain threshold. Generally, this means asbestos abatement of 10 feet or 25 square feet of material. Notification must be sent to the DPH ten working days before the start of the renovation or demolition. You may receive specific instructions for disposal or procedures that need to be followed.
Disposal of asbestos contain material, according to Connecticut asbestos abatement procedures
There will be fees for persons attempting to dispose of asbestos containing materials, as they must obtain a Special Waste Disposal Authorization. For asbestos alone, the fee will be $300. Those that wish to secure a permit must complete the application form, noting the materials to be disposed and be subject to review by the Department of Energy and Environmental Protection to ensure that the level of hazard does not exceed what can be handled at the disposal facility.
Comments
comments