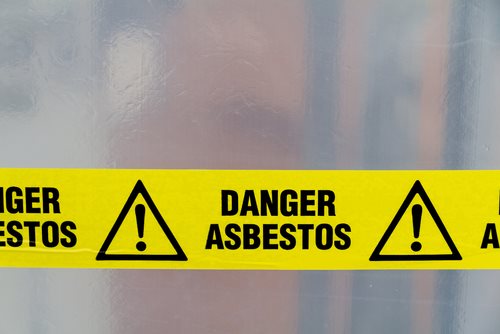 The Oklahoma Department of Labor, Air Quality Division is the lead agency in charge of asbestos abatement procedure.  It works in tandem with the Department of Environmental Quality to ensure that asbestos containing materials are disposed of according and in manner that complies with federal laws regarding dumping and air quality.  The Asbestos Division within this department will ensure that all professionals that perform asbestos abatement do so safely through training at accredited courses.
Functions of the state in Oklahoma asbestos abatement procedure
The Asbestos Division has a number of critical responsibilities in the state, including:
– inspecting  abatement sites for adherence to asbestos abatement procedure
– Consulting with owners of properties about existing asbestos contamination
– Auditing existing training programs for through material and effectiveness
– Inspecting buildings for purchase or lease by the government
– Educating the public about the dangers of asbestos in the home and asbestos contamination.
Notification requirements
Notifications are required for all demolitions and any instance where more than 260 linear feet, 160 square feet or 35 cubic feet of asbestos containing materials will be removed from a structure.  The building owner may remove the asbestos on their own for amounts below that threshold, but must also arrange the proper transport of the materials the disposal site.  Extra care should be taken to avoid secondary contamination and improper removal.  A consultation with an asbestos inspector licensed by the state can guide you toward proper Oklahoma asbestos abatement procedure and safe disposal.
Sources of asbestos
Insulation and fireproofing are two of the biggest contributors to asbestos contamination.  These are friable materials.  Non-friable materials may also be present and these are typically enclosed or sealed.  This is not immediately dangerous and will not concern you, unless it is the target of the renovation or the structure needs to be demolished.  Some indurate material will be removed as it will crumble and pose a bigger health hazard due to the presence of other carcinogens.
Wet removal
Wet removal of asbestos containing materials is important as waterlogged fibers do not become readily airborne, even when broken.  Saturating the asbestos before removal prevents the release of thousands of fibers.  Typically, most asbestos abatement requires powerful vacuums to attract all particles and sheeting enclosure to prevent any fibers that are not waterlogged from escaping.  Testing in the field and laboratory are necessary to ensure that no asbestos remains after the work is completed.
Possibilities for asbestos abatement
In addition to complete removal, you may seal or encapsulate friable asbestos if the structure will not be demolished.  This protective barrier prevents fibers from escaping and becoming airborne.  Encapsulation involves the spraying of a sealant and as long as this seal is intact, there is no danger.  A similar procedure, known as enclosure encases other forms of friable material, such as pipe insulation in concrete or drywall, thus rendering it indurate.  None of these procedures may be used for asbestos abatement in a demolition situation.
Comments
comments