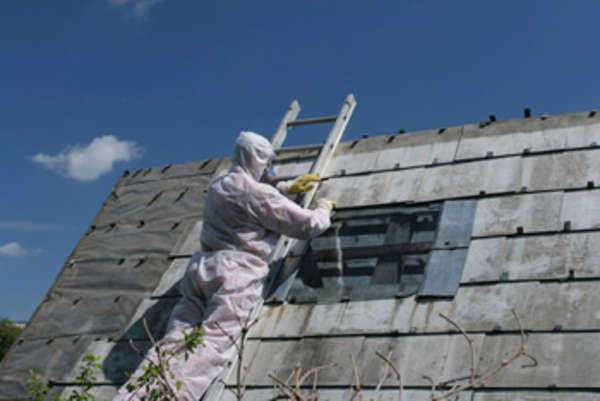 The Asbestos and Lead Regulatory Program of the Vermont Department of Health is the leading agency in determining Vermont asbestos abatement procedure, in conjunction with the EPA and other federal agencies. This responsibility includes certifying contractors to engage in asbestos abatement, ensuring compliances with abatement regulations and providing for the safe disposal of friable asbestos materials.
Divisions within the Vermont Dept. of Health
There are two divisions within the VDH that deal with asbestos abatement procedure. The Outreach Program is geared toward homeowners and centers on education homeowners about asbestos in their property and encouraging compliance with Vermont asbestos abatement procedure. The Enforcement and Compliance Inspection Program ensures that asbestos abatement proceeds according to law and regulates most activities related to asbestos materials. Both programs are housed under the Asbestos and Lead Regulation division.
Purpose of notification
You must file notifications ten working days in advance. Only after obtaining approval in the form of a permit, will you be able to being the project. There will also be a fee that varies depending on the nature of the project. You will need to complete a Permit Application for Asbestos Abatement Project from the Vermont Department of Health and on this form you will note the location of the abatement project, nature of the abatement activity, plans for disposal and contact information for the certified contractor. You will find contractors certified to work under Vermont asbestos abatement procedure at the Dept. of Health website.
Possible areas of contamination
Vermont has a number of former asbestos mines, so at one point in its history, the state supplied the entire country with Chrysotile asbestos. Mines in the Western US usurped this role, but the contaminated mines remain. Asbestos does not break down and will remain airborne for extended periods of time. Asbestos, which is generally inert in nature, is soundly disrupted by mining activity, which will lead to the resulting contamination. Subsequent manufacturing in textiles, insulation and auto parts also have the potential to sicken workers if proper safety equipment was not provided to workers.
Possibilities for asbestos abatement
Friable asbestos in all forms must be removed as this is a clear danger in all structures. Vermont asbestos abatement procedure provides some options for removal. The conventional means of removing friable asbestos is through wetting and scrapping the material, then double bagging it for disposal. Then material is then transported to an authorized landfill or waste disposal site. This does tend to be expensive and the friable material will usually need replacing.
Alternatives to removal abatement would be to encapsulate or enclose the friable material. Both methods involve sealing the friable material behind an indurate barrier. As long as this barrier is intact, there is no danger of having the asbestos leech and become airborne. This procedure can be used for renovations only. Any and all ACMs must be removed before a demolition.
Comments
comments