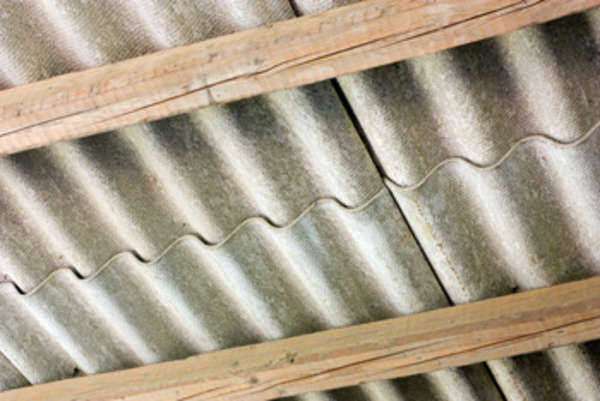 The high rate of asbestos related illness in Illinois has led to regulations that exceed those set by the National Emission Standards for Hazardous Air Pollutants. Illinois asbestos abatement procedure is determined and regulated with the Illinois Department of the Environment and the Department of Public Health. Together, these organizations ensure compliance with Illinois asbestos laws by licensing asbestos abatement professionals, ensuring hazardous material is disposed or safely and checking demolition sights for possible exposures.
Who may remove asbestos in Illinois?
To become a licensed contractor that may remove asbestos, one may pass a course at a school accredited by the IDPH. Proof of this course must be presented when applying for a license to remove asbestos. The state of Illinois also requires the contractor to carry liability insurance and disclose all lawsuits and litigation that clients have taken against them. Licenses to engage in the Illinois asbestos abatement procedure expire yearly and must be renewed with a $500 licensing fee.
Does my property have asbestos?
Illinois is a hotbed of asbestos contamination at before a comprehensive ban on asbestos in building materials, it was used in most new construction. If your house was built before 1980, you likely have at least a little asbestos in your home. You can discern some asbestos contamination with the unaided use as large chunks of asbestos may give off visible emissions once it is exposed to outside force. Most times however, asbestos is invisible and impossible to see, which makes removing asbestos from your own property a daunting challenge.
Who do I need to notify if I am performing Illinois asbestos abatement procedures?
Small scale asbestos abatement involving at least 3 sq. feet of Asbestos Containing Material, but no more than 160 sq. feet must contact the Illinois Department of Health. All projects related to schools must also notify the Illinois DPH. Any amount of asbestos greater than 160 sq. feet must notify the Illinois EPA due to the threat or air contamination. All asbestos abatement procedures in cook country must also notify the Cook County Environmental Control. You may also have to indicate on the notification form if the materials being abated in the school are friable or if you are abating a commercial building.
Regulated Asbestos Containing Material that must be removed
As per EPA asbestos abatement procedure, certain non-friable material also need to be removed. Drywall, tiles, roofing materials and insulation may contain asbestos fibers. Even though these materials are not actively leaching fibers, there is the risk that renovation will disturb them and cause them to become friable. Almost all forms of asbestos are considered RACM when a demolition will take place. Even asbestos concrete will crumble during a demolition and the potential to release hazardous material is very high.
Friable materials are always considered RACM and will be removed when the opportunity presents itself. Friable generally refers to any material that can be broken with minimal human force.
Comments
comments