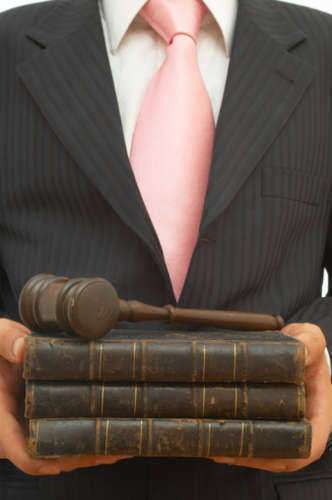 WHAT IS ASBESTOS?
ASBESTOS is the name of a group of minerals that occur naturally in the environment that are resistant to heat, fire and chemicals. In the past they were a frequently used material used in industry, especially the building and construction industries. Ceiling and floor tiles, paint, adhesives and plastics all contained excessive amounts of asbestos at some point in time.
WHAT IS ASBESTOS LITIGATION?
You often see asbestos lawyer advertisements about Asbestos litigation on television. "Have you been exposed to asbestos? Do you suffer from mesothelioma, lung cancer, asbestosis or asbestosis pleural disease?" These advertisements are common, and there is a reason. In the United States Asbestos litigation is the most expensive tort action in United States history. Through decades of litigation and more than a half million reported claims, lawsuits arising out of asbestos exposure has resulted in a cumulative award of over $250 billion in damages to victims and the number of asbestos related lawsuits are projected to increase in the future. It is a very lucrative business, especially for lawyers, who receive a percentage of the total award. Asbestos litigation often takes the form of a class action in which a group of defendants, sometimes in the hundreds or more, file a collective tort suit against a manufacturer, or purveyor of asbestos.
THE HISTORY OF ASBESTOS LITIGATION
As early as the 1920's it became known that extensive exposure to asbestos resulted in extensive lung damage and cancer. In the 1970's the U.S. Consumer Product Safety Commission banned the use of asbestos in wallboard compounds. Since then government agencies have scaled back the permissive use of asbestos in many areas of industry.
The first case to put asbestos litigation on the map was concluded in 1982 where a retired boiler-maker, exposed to excessive amounts of asbestos, received a jury award of $2.3 million in compensatory damages and $1.5 million in punitive damages.
Another famous case involving ASBESTOS LITIGATION involved the Manville Corporation. At the time of the lawsuits against Manville Corporation it was considered a fortune 500 company but after extensive litigation and the processing of over 16,000 asbestos related claims the company eventually filed for bankrupty.
Since the onset of ASBESTOS LITIGATION more than 25 of the biggest asbestos manufacturers in the United States have had to file for bankruptcy due to litigation.
WHAT ARE THE SYMPTOMS OF ASBESTOS EXPOSURE?
The four most common diseases resulting from extensive asbestos exposure are:
· Malignant Mesothelioma
· Lung Cancer – Cancer of the lung.
· Asbestosis – non-malignant condition that causes scarring in lung tissue
· Asbestos Pleural Disease – a disease that causes scarring of the lining of the lung and chest.
WHAT DO I DO IF I FEEL I HAVE BEEN EXPOSED?
If you or someone you know has been exposed to asbestos it is imperative that you first see your physician. If it is likely that your physical impairment was the result of asbestos exposure contact an experience attorney immediately. Because the statute of limitations for tort claims is set by the State at a specific time frame the clock is ticking from the time of exposure. Because the affects of asbestos exposure are latent the awareness of a lawsuit may not be present until later when your statute of limitation is about to extinguish your rights.
Comments
comments